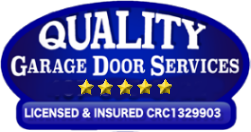 Call
(352) 404-4302

for Quality Garage Door Service!

Theresa Palmer
2022-02-01
Brian was excellent. Very thorough and he did not take much time. He was very personable and it was a pleasure to have him in our home.
Barbara Caldwell
2022-02-01
Excellent reliable and affordable. Brian was professional and knowledgeable. Thank you. Highly recommend your service.
I'm very pleased with the service I received today. Kendall was great! He arrived on time, he was very knowledgeable and had all the supplies needed on his truck to put in a new lift and rollers right away. I also really liked that I didn't have to make another appointment for the installation to be done. I got several quotes this week to fix my garage from other companies in Orlando and Quality Garage Door Service was by far the best price! Thank you!
Kendall was very professional as well as a very nice person. He figured out the problem easily and found a bad board in the newly purchased door opener and helped us to order a replacement. Also told us to contact him if need any help installing the board
Derrick Cherne
2022-01-21
We have been using them for years. We recommend them to everyone. They have helped us in 2 emergencies, both times fixing the problem and making sure everything worked correctly. In the end we enjoy working with them, as the technicians are always on time and perform the work quickly and efficiently. Give them a call and let them prove what they can do to you.
Highly recommend Quality Garage Door Services. Brittany in the office was great and Kendall our tech was definitely a pro, highly knowledgeable, friendly and efficient. Will use them again when I upgrade. Thanks.
Called the same day and was given an appointment that afternoon. Very courteous in the office, Lisa was awesome. My tech arrived and he was great explaining the issues and completed the repair quickly- thank you Kendall!- recommend highly !!
Awesome experience with Michael Tindall. He arrived early and was able to quickly diagnose the problem with my door partially opening. He replaced the wheels, tightened the spring and chain and now my garage is so much quieter. Would definitely recommend for any other garage door repairs!
COVID-19 SAFETY: TOP PRIORITY

SCHEDULE SERVICE
QUALITY GARAGE DOOR SERVICES - CLERMONT'S #1 GARAGE DOOR COMPANY
Call
(352) 404-4302

Today
---
Commercial Garage Doors and Service Contracts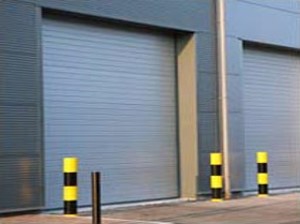 Quality Garage Door Services of Clermont are experts when it comes to commercial garage doors and commercial garage door openers. We have over 30 years of experience in commercial garage doors, industrial door products, roll up doors, dock doors and bay doors as well as commercial operators and openers including wall mounted jackshaft overhead garage door openers. We work on and replace all broken garage door springs, cables, rails or other components that may be affecting the performance of your commercial garage doors. The most important thing when it comes to commercial garage door service is training and experience. We have both.
We know you don't waste time with your business affairs and are always looking to streamline the distribution process. A commercial garage door issue can be a real headache that you do not need. We make sure to arrive to you promptly and let you know when we will be there with a 20 minute courtesy call. That way you are not waiting on us and wasting your valuable time.
We make sure that your commercial garage doors problem or commercial garage door opener issue is solved quickly and within budget at a low price. Our goal is never, ever to take advantage of the customer but to provide a low cost, pleasant experience where you remember us and call us back if you need future garage door service. We also know that you and your employees work in the area and they may have garage doors too! All we ask is to earn your repeated business and put us in your phone as your "goto" garage door service company!
We hope that you give us the opportunity to earn your business and service your commercial garage doors today. We are waiting for your call. Thank you and look forward to serving you!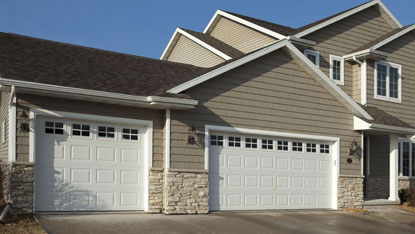 ---

QUALITY GARAGE DOOR SERVICES - CLERMONT
CALL
(352) 404-4302

TODAY